Large Businesses & Corporations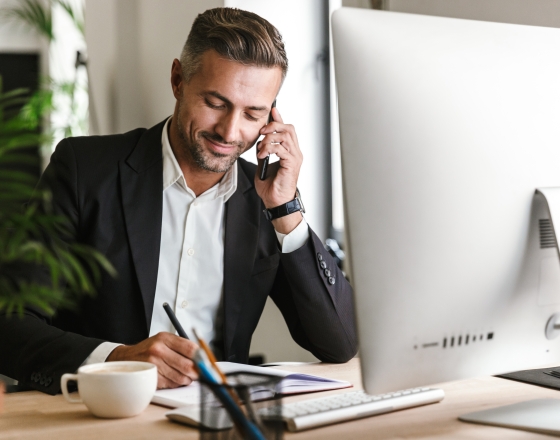 Visa® Business Company Card
Designed for medium-size to large businesses with at least $5 million in annual net sales
Enhanced reporting that helps document expenses, track purchases, reveal spending patterns, organize budgeting information and save time on accounting procedures
Cardmembers enjoy exclusive benefits, a generous credit line and a rewards program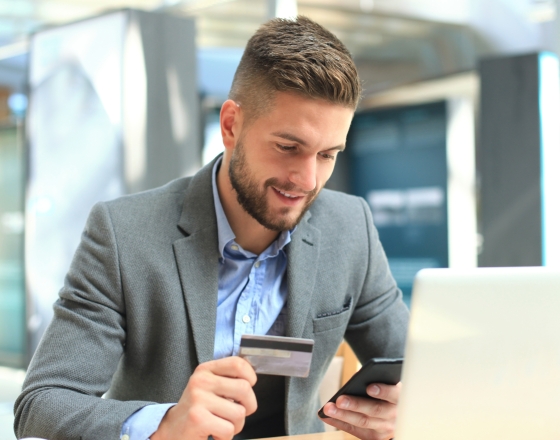 Smart Business Rewards Visa® Card
2X points per $1 spent in top two spend categories each month — automatically 2
1X points per $1 spent on other eligible purchases 2
Redeem for Merchandise, Gift Cards, Travel or Cash Back 1
Earn 20,000 bonus rewards points when you spend $500 in the first 90 days — a $200 value 3
---
1 Reward points can be redeemed as a cash deposit to a checking or savings account with this Financial Institution or as a statement credit to your credit card account within one to two billing cycles.
2 You will earn 1 Point for each dollar in eligible net purchases charged to your Account during each billing cycle. In addition, you will earn 1 additional bonus Point (for a total of 2 Points) for every dollar in eligible net purchases in your top two highest merchant spend categories ("Highest Categories") each billing cycle. Highest Categories can change with each billing cycle, depending on your purchase behavior during a particular billing cycle. Highest Categories automatically adjust to reward you on where you spend the most. Some exclusions apply. Merchants are assigned codes based on what they primarily sell. Elan Financial Services cannot control how merchants choose to classify their business and reserves the right to determine which purchases qualify. A purchase will not earn additional points if the merchant's code is not eligible. Points expire five years from the end of the quarter in which they are earned.
3 A one-time 20,000 bonus points will be awarded after eligible net purchases totaling $500 or more are made to the Authorized Officer's Card within 90 days from account opening. These bonus points will be awarded on your monthly billing statement. Use of the Smart Business Rewards Card is subject to terms and conditions of the Cardmember Agreement, which may be amended from time to time. This offer may not be combined with any other bonus offer. Additional bonus points are earned only on Authorized Officer purchases. Offer is subject to credit approval.