Deposit checks for your business anytime, anywhere.
Mobile Deposit for Business (mRDC) lets you deposit checks directly from a mobile device or smartphone, no matter where you are. That versatility improves your cash flow, plus it saves money and fuel getting to and from the bank. It also lets you and your employees stay focused on your business, whenever and wherever it happens.
---
The above is an interactive video player referencing product info that can be found on this webpage.
---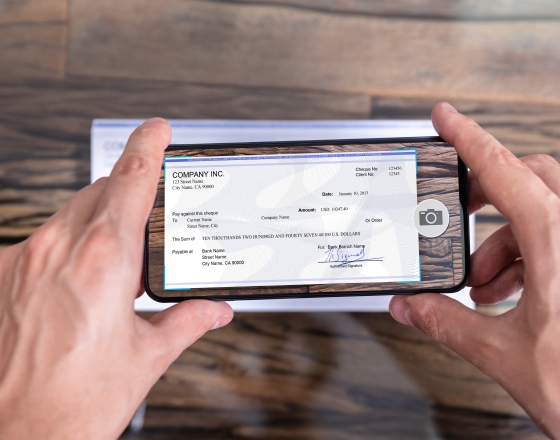 Do you have questions or would you like to sign-up for mRDC?
---
Getting Started with the MVB mRDC App