Ashley Cordelli Named Retail Branch Manager of Middletown Valley Bank's Boonsboro Branch
January 3, 2019
---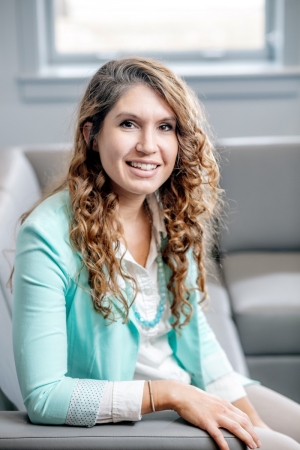 Ashley Cordelli has been named Banking Officer & Retail Branch Manager of Middletown Valley Bank's (MVB) Boonsboro Branch. Cordelli started her MVB career in 2017 as a Customer Service Manager at the Boonsboro Branch. She most recently served the Hagerstown community as a Customer Service Manager at MVB's Eastern Blvd Branch and will assume her new role in early 2019. Having started her banking career over 15 years ago, she is a wealth of knowledge in the retail banking environment.
Cordelli says, "I've had the pleasure of spending the majority of the last 7 years working in the Boonsboro community and I am very excited to be back. It is a beautiful community with a lot of great people. I look forward to seeing all the familiar faces and getting to know new ones."
Cordelli is a Washington County native and a local graduate of Smithsburg High School. She resides in Hagerstown with her husband of 13 years and their 3 children. Having worked in Washington County for many years, she is already active in various community events and organizations.
"A new year always brings new and exciting changes! Ashley's move to our Boonsboro branch is a change that will provide immense opportunity not only for our customers and employees, but for the community as a whole. Her unparalleled positive attitude and eagerness to help will be an extraordinary asset to the team." 
BJ Goetz, President & CEO
---
Middletown Valley Bank (MVB) is a wholly owned subsidiary of Community Heritage Financial, Inc. (OTCPink: CMHF). MVB provides full service commercial and retail banking services through six branch locations in Frederick and Washington County, Maryland. As of September 30, 2018, Middletown Valley Bank had total assets of approximately $428.8 million, total net loans of $340.2 million, total deposits of $375.4 million, and shareholders' equity of $44.3 million. For more information, visit www.mvbbank.com.
Contact
BJ Goetz
President & Chief Executive Officer
Middletown Valley Bank
(301) 371-3055